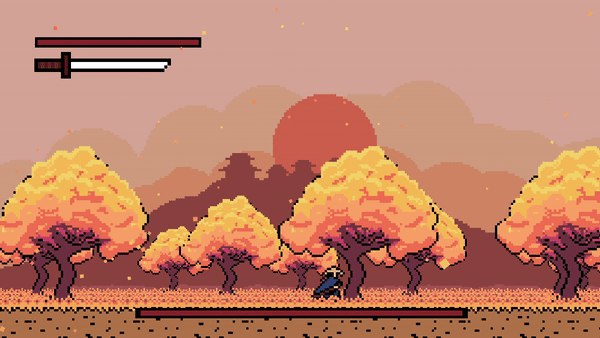 Mini Samurai Might Die A LOT
A downloadable soulslike for Windows
ALERT!! MIGHT DIE A LOT!!
A mini game inspired by Sekiro shadows die twice.
Its all about reading the enemy. Precisely time your parrying time and defeat your enemy!
This is the first project I worked on after learning unity for a month. Hope you like it!
ADORABLE MUSIC!!
BEAUTIFUL SCENE!!
KEYBOARD CONTROL
AD : move left and right
LMB: attack
RMB: parry
Space bar : jump
P: pause menu
ALERT!! MIGHT DIE A LOT!!
DO NOT GO CRAZY WITH ATTACK!! THAT IS NOT THE WAY TO FIGHT !
USE PARRY TO BREAK YOUR ENEMY ' S STAND!
READ YOUR ENEMY!
ENJOY!! Feel free to leave any comments below and share your thoughts and ideas!
Love to know what you think about the game!
I will update more enemies if there are great feedback.
Download
Click download now to get access to the following files:
Minisamurai v0.1.0.zip
23 MB
Comments
Log in with itch.io to leave a comment.
After playing your game to which its challenging, but fun. However, I do have a few suggestions for it. The first is adding a point system to engage the game play, second add a tutor menu or training mode and lastly change the attack button to the space bar and jump to the up arrow of the keyboard. I hope these suggestions would help your game.
Thank You for your comment. I will add a tutor or training mode and changes on the key binding. I am happy you found my game fun enough to play.